Akoya is a woman-owned small business that delivers big results in strategic communications. Since 2000, our seasoned team has equipped federal, corporate, and non-profit clients to successfully persuade, engage, and partner with their critical audiences.
We value our client relationships and believe our success stems from the team of smart, kind, capable, and high-integrity people who embody Akoya's values. Unlike the turnstile nature of many federal contracting firms, Akoya boasts long tenured staff, a result of investing in our people to expand our firm's capabilities and the quality of our solutions. This allows us to offer a stable workforce and continuity of work to our clients.
Learning
We believe that people possess an almost limitless capacity to learn and grow. Our success — and the success of our clients — depends on making the most of this capacity.
Dawn, Joyelle, Holly, and T share insights.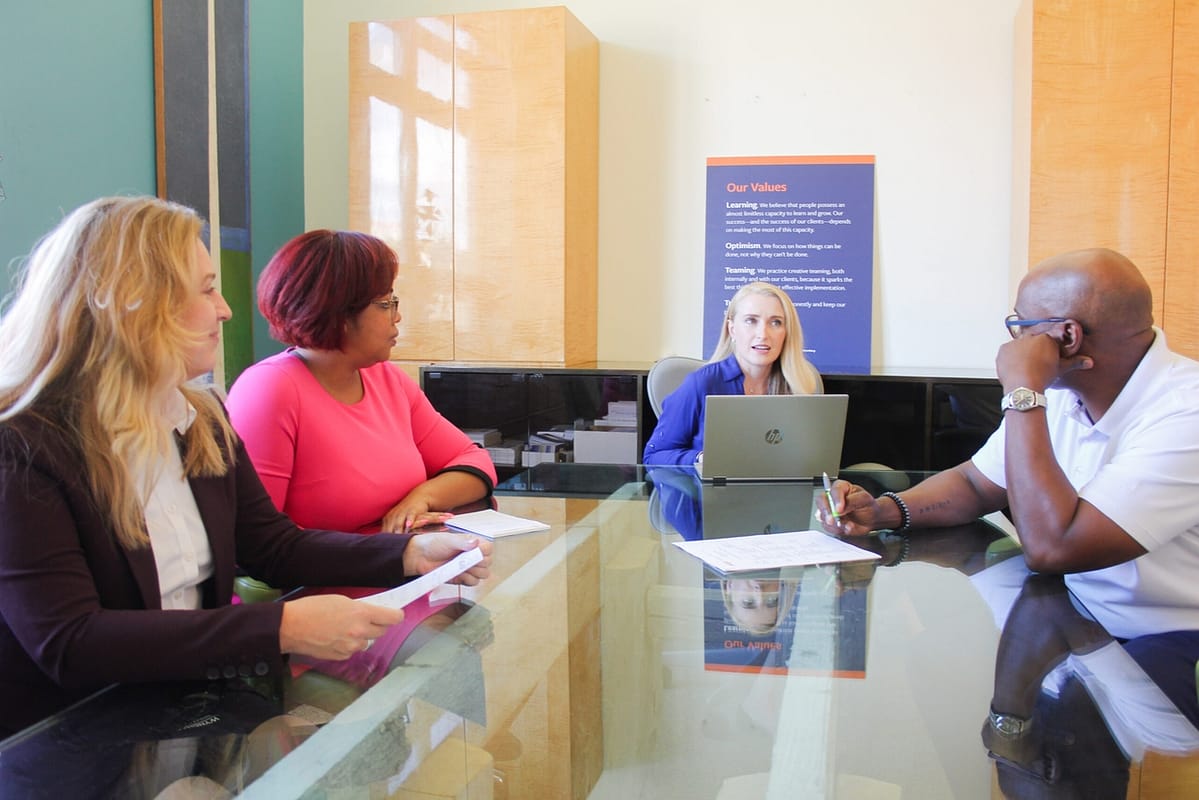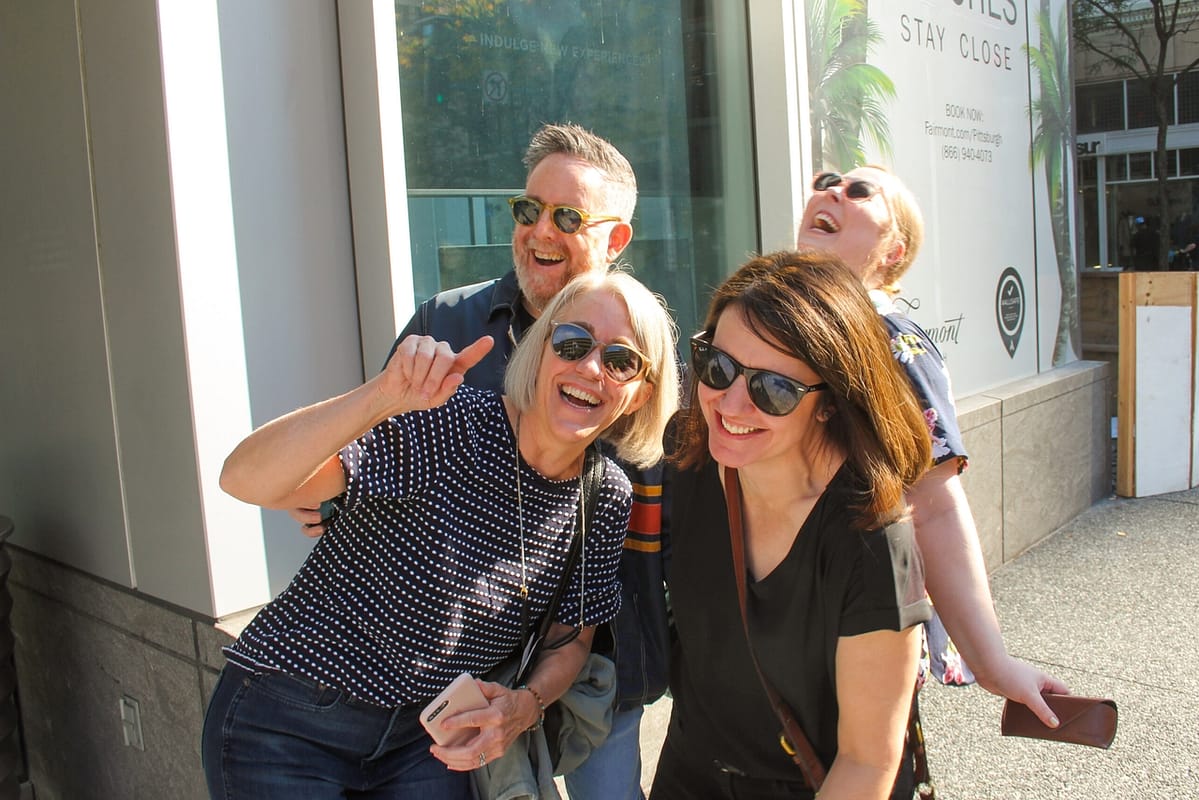 Optimism
We focus on how things can be done, not why they can't be done.
Rudy, Marlee, Sharon, and Genna optimistically tackle a team-building scavenger hunt.
Teaming
We practice creative teaming, both internally and with our clients, because it sparks the best thinking and most effective implementation.
Becky, Amelia, Genna, and Robert work together.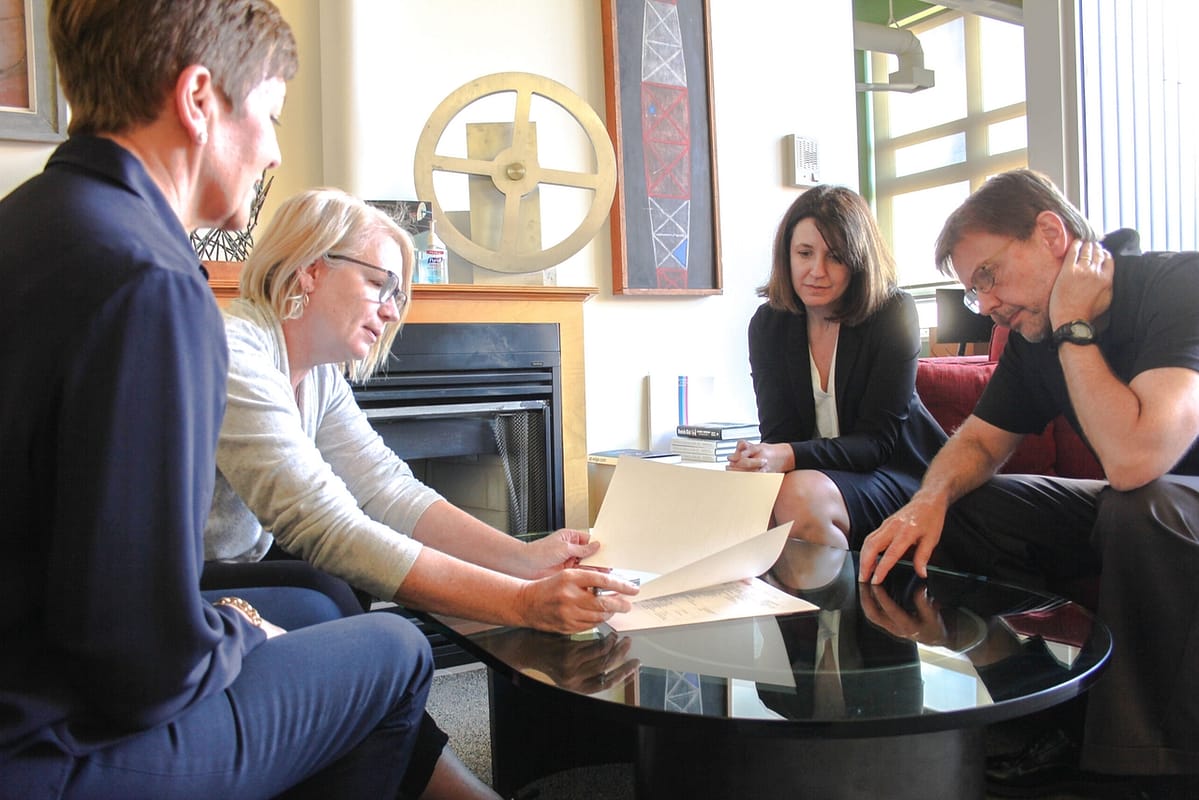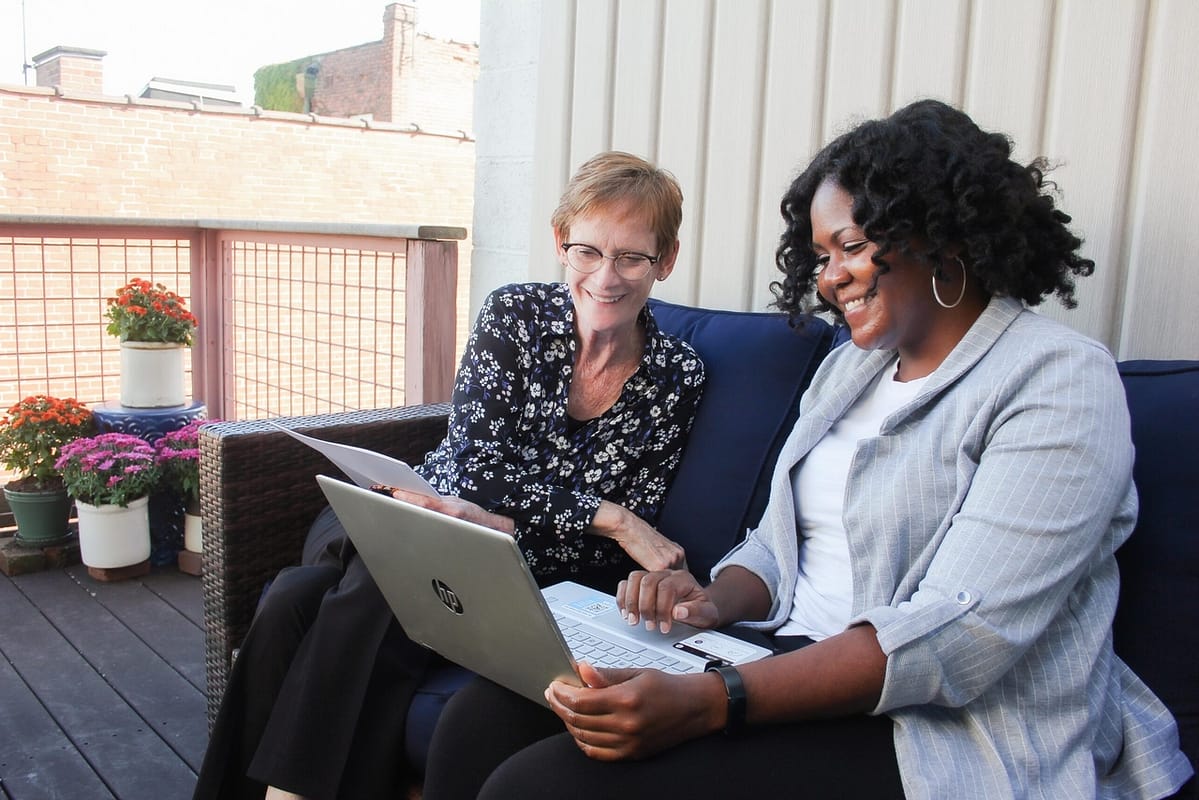 Trust
We communicate honestly and keep our promises.
Karen and Sheryl take advantage of the nice weather.